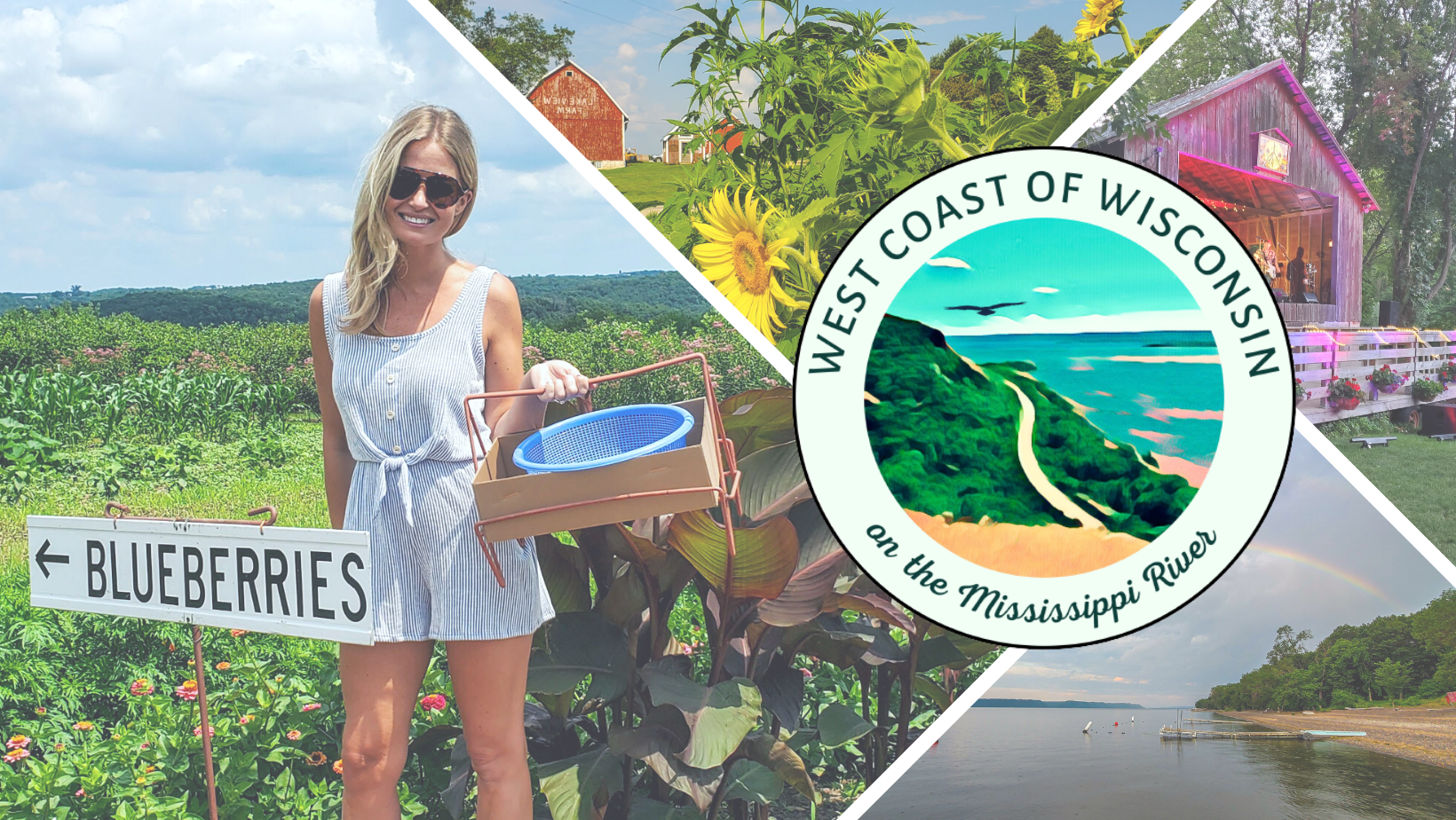 2023 West Coast of Wisconsin Spring and Summer Events
West Coast of Wisconsin (April 2023): The West Coast of Wisconsin is a beautiful and vibrant area that offers a variety of events and activities throughout the year. Art festivals, music concerts, and other events dot the calendar, ensuring there's always something to do in this part of the state.
Situated on the shore of Lake Pepin, the region boasts charming villages – Bay City, Maiden Rock, Stockholm, Pepin, and Nelson – that are well worth exploring. Travelers can take in the breathtaking scenery along the Great River Road, which winds its way through soaring bluffs and offers stunning views of the lake. Along the way, they can stop at locally-owned shops and dining spots, as well as some well-known attractions.
Spring and Summer Events
April 20 – Artist Reception: Wings Over Alma
April 22 – Marketplace Grand Opening, Stockholm
April 23 – Decadent Chocolate Lovers Pie Flight, Stockholm
May 5 – 100 Mile Garage Sale, Area Wide 
May 20 – Spring Market, Stockholm
May 20-21- 1st Annual Trillium Festival, Stockholm
May 21 – Spring Wedding Open House
June 3 – Spring Fresh Art Tour, Area Wide
June 3 – Tour de Pepin, Area Wide
June 10 – 3rd Annual Scandihootenanny
June 16 – Pepin Trailblazers Barrel Racing, Pepin
June 30 – Party in the Park, Maiden Rock
July 4 – Independence Parade, Stockholm
July 15 – Stockholm Art Fair, Stockholm
Aug 3 – Buffalo & Pepin County Fair
The Great River Road along Lake Pepin has been known for its scenic drives, soaring bluffs and quaint villages. The stretch from Bay City to Nelson is lovingly referred to as "The West Coast of Wisconsin," with its majestic vistas and charming, almost maritime feel of its villages.
Find more events at https://www.thewestcoastofwisconsin.com/events
About – The West Coast of Wisconsin
The West Coast of Wisconsin represents the Villages of Bay City, Maiden Rock, Stockholm, Pepin, and Nelson and visitors to the website can now enter the "West Coast of Wisconsin Getaway Sweepstakes" and have a chance to win a stay and gift certificates to area businesses, attractions, and experiences.
Media Contact 
Charlotte H. Scherer
President
West Coast of Wisconsin Business & Tourism Association
(612)308-1714
[email protected]
https://www.thewestcoastofwisconsin.com