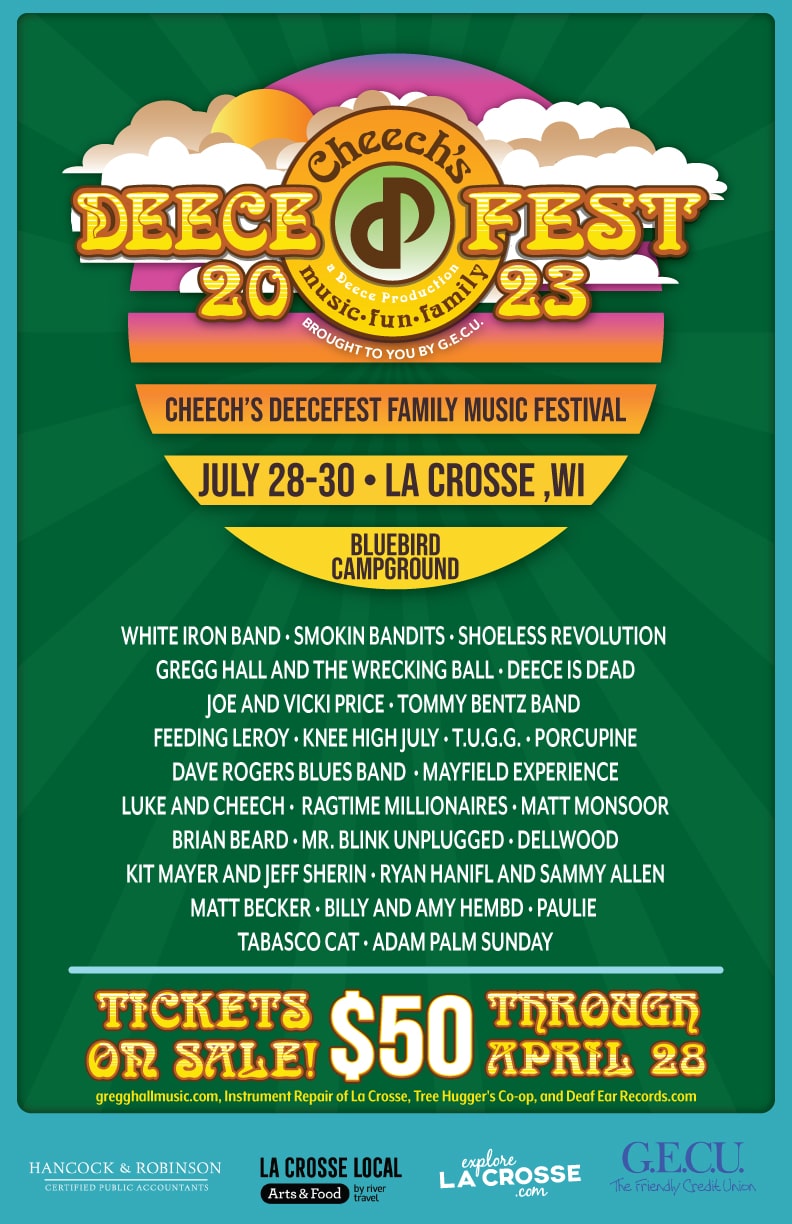 Cheech's Deecefest Family Music Festival Announces Third Wave of Music Line-up & Single Day Tickets!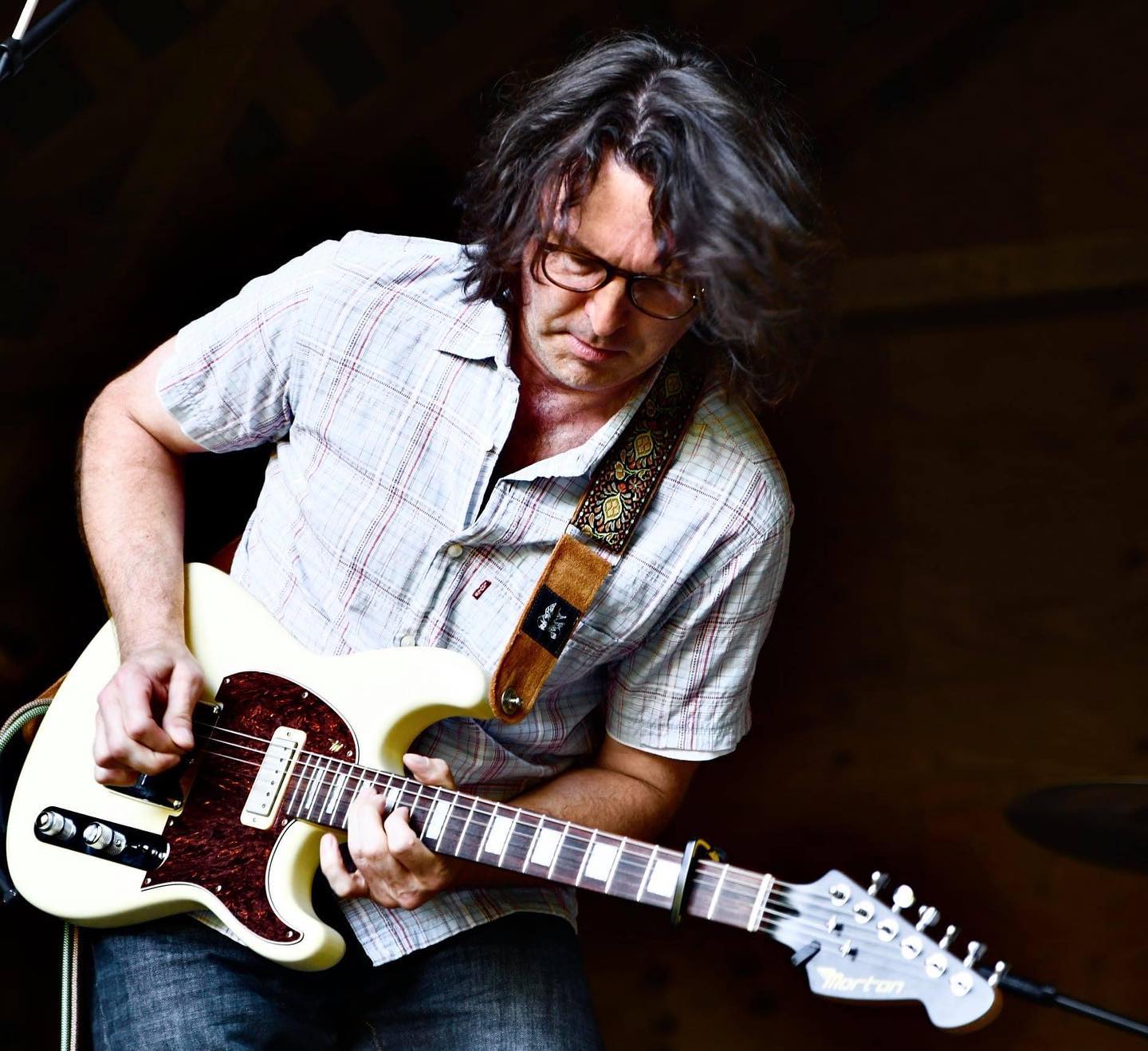 Cheech's Deecefest Family Music Festival taking place July 28-30, 2023 at Bluebird Campground, has announced the final lineup of musicians and bands to its 3-day festival which is brought to the La Crosse area by the generous support of the Governmental Employees Credit Union (G.E.C.U.).
New additions to the line-up include the blues of the Tommy Bentz Band, the multi-genre tunes of Mr. Blink who will join the lineup as part of their "Shine" Album Release Tour; Matt Monsoor, family duo Shay and Bri Cody, the Luke and Cheech Show, Adam Palm, Billy and Amy Hembd, Dellwood, Matt Becker plus the traditional blend of blues, rags and fiddle tunes by Ragtime Millionaires.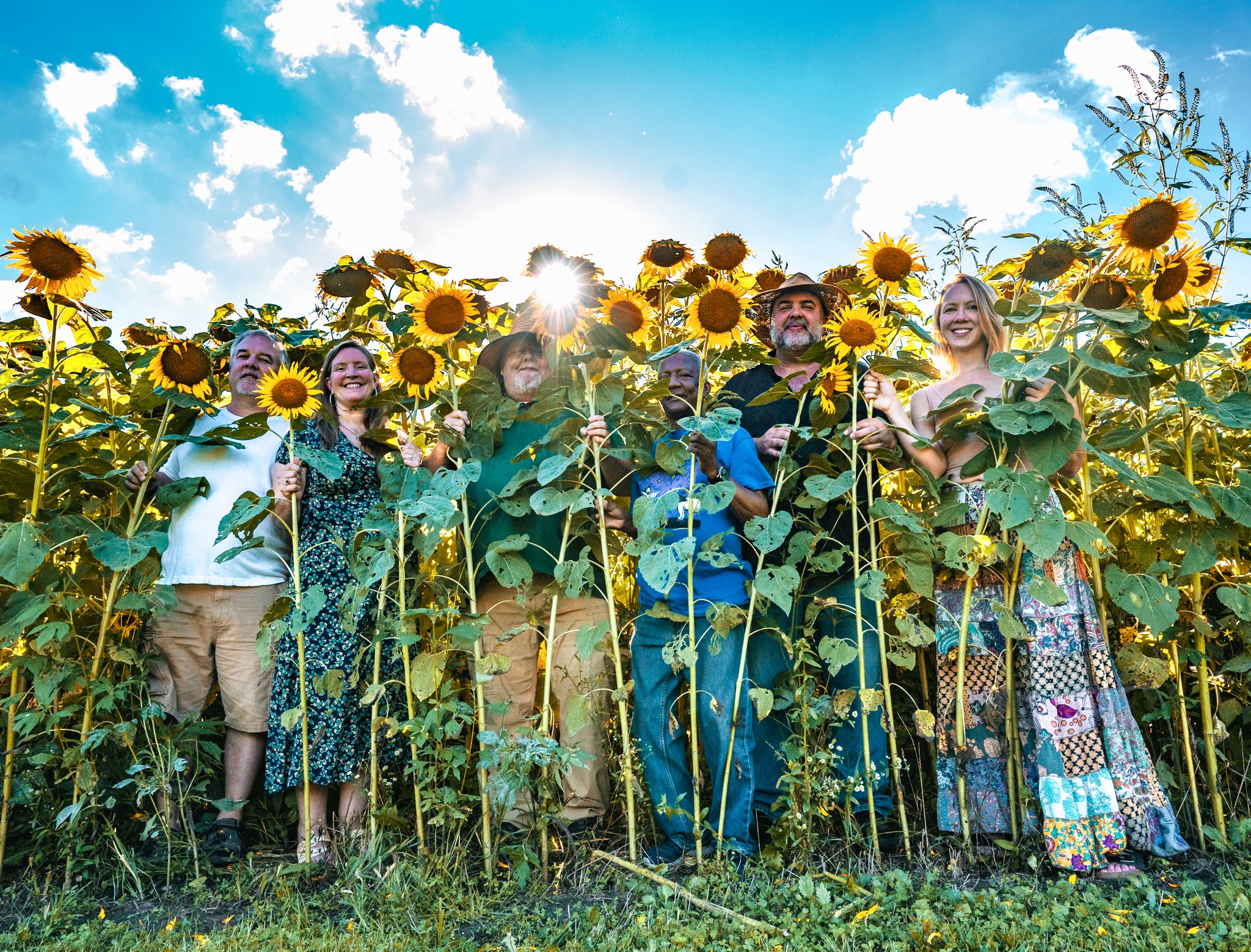 They are joining the already packed lineup of Iowa blues legends, Joe and Vicki Price, Indie Rock Band Porcupine, Guitar Acrobat, Paulie, Dave Rogers Blues Bands, Tabasco Cat, Ryan Hanifl and Sammy Allen, Knee High July, Singer Songwriter Kit Mayer and Jeff Sherin, The Mayfield Experience, TUGG, and Brian Beard.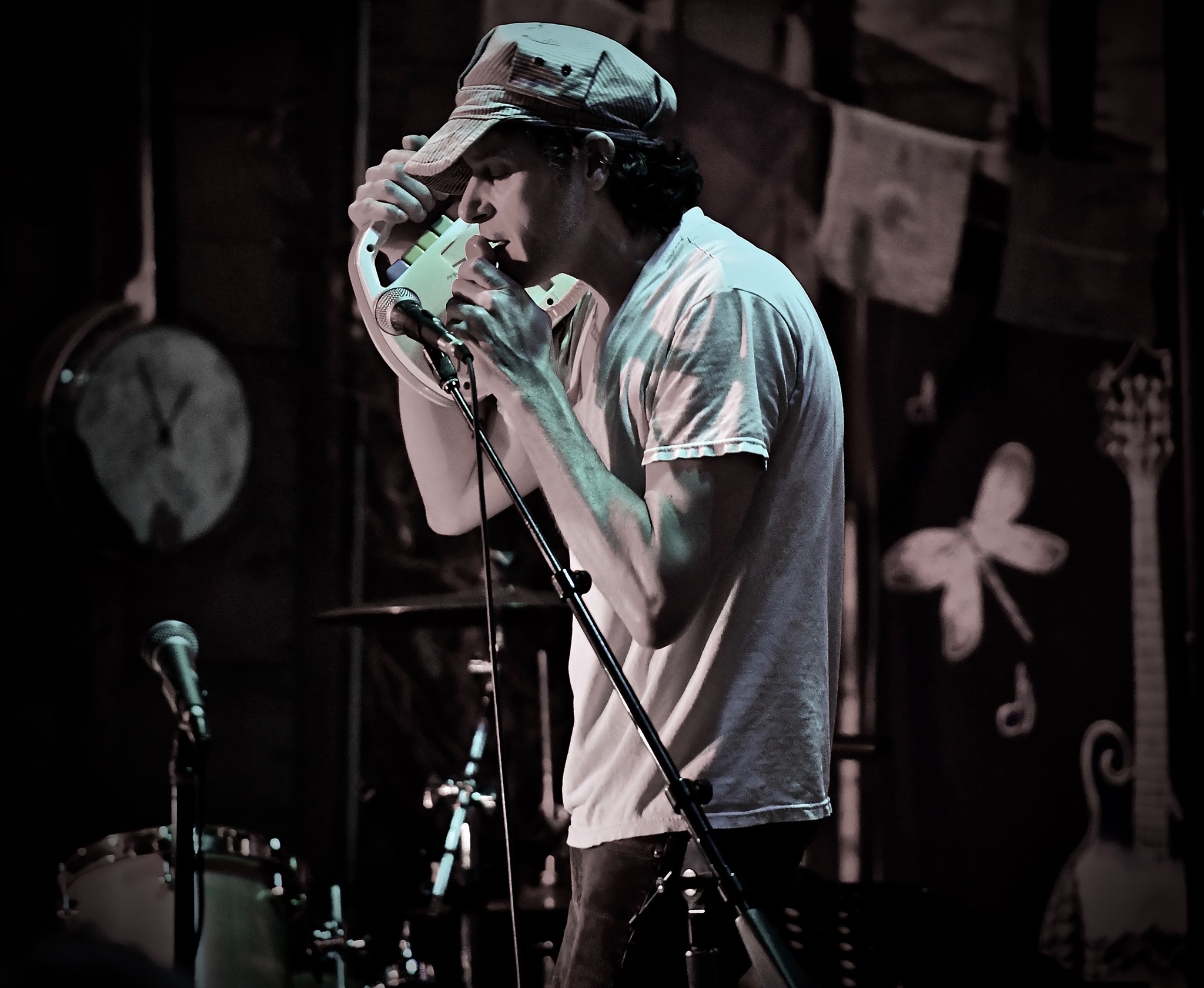 Major headlining acts include Gregg Hall and The Wrecking Ball (10th anniversary), Smokin' Bandits w/Gregg Hall, Shoeless Revolution, The White Iron Band, Deece is Dead, and alt-country/folk band Feeding Leroy.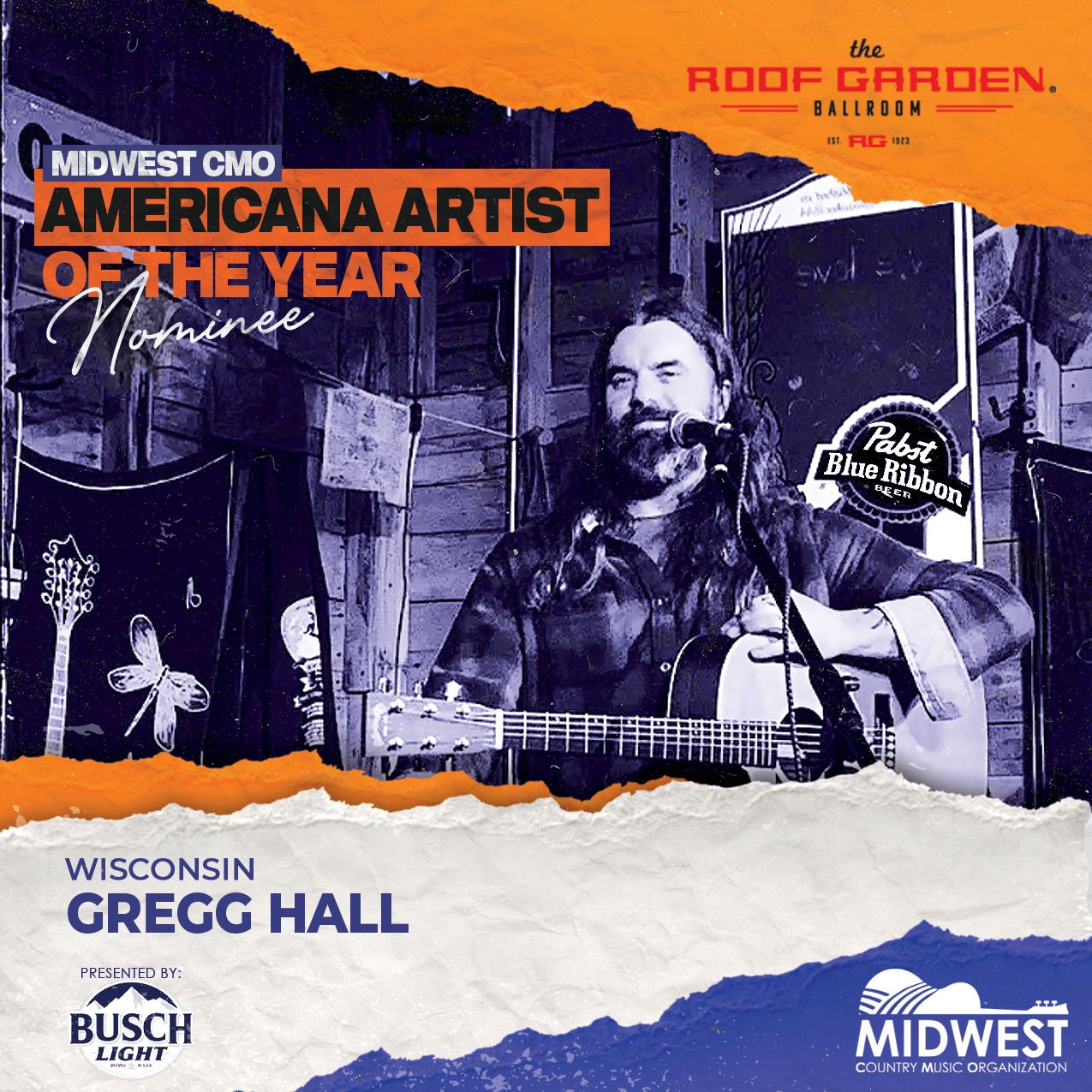 Americana Artist of the Year Nominee
The festival is put on by Deece Productions and founded by Gregg Hall who is nominated for the Midwest Country Music Awards, Americana Artist of the year.
Weekend Tickets are currently available for $50 ($60 after 4/28) and single day tickets are $30 ($35 after 4/28).
Businesses and individuals looking to sponsor the 3 day festival may find information at the festival website https://gregghallmusic.com.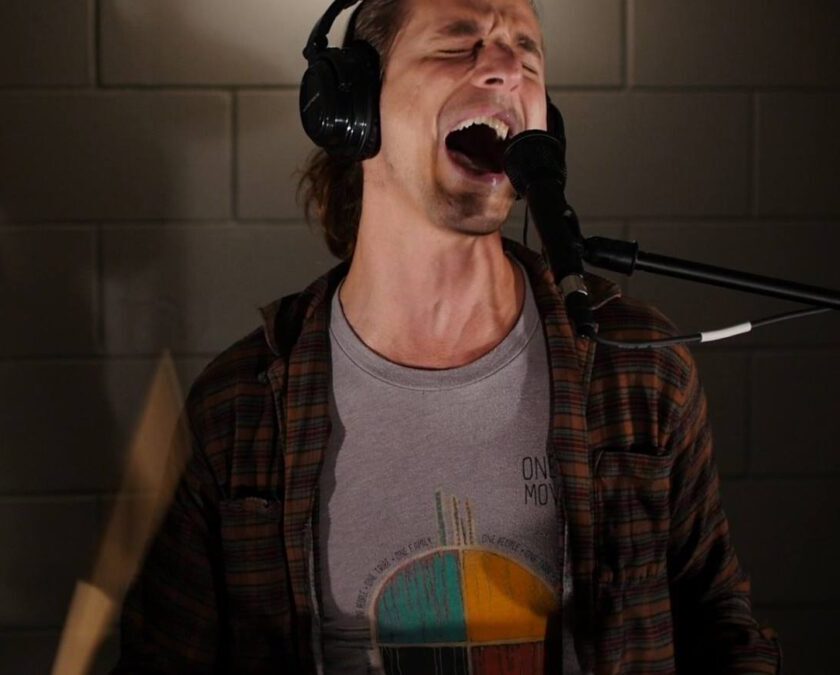 What: Cheech's Deecefest Family Music Festival
When: July 28-30, 2023
Where: Bluebird Campground – N2833 Smith Valley Rd, La Crosse, WI
Learn More: https://gregghallmusic.com
About Deece Productions 
Deece Productions has done countless tributes to some of rock n roll's greatest albums and artists such as: Neil Young, Grateful Dead, Santana, Rolling Stones, Tom Petty, Lynyrd Skynyrd, Allman Brothers Band, The Doors, The Beatles, Bob Dylan, Woodstock, Woodstock 94, The Last Waltz, Waylon Jennings, Willie Nelson, and Otis Redding. https://gregghallmusic.com