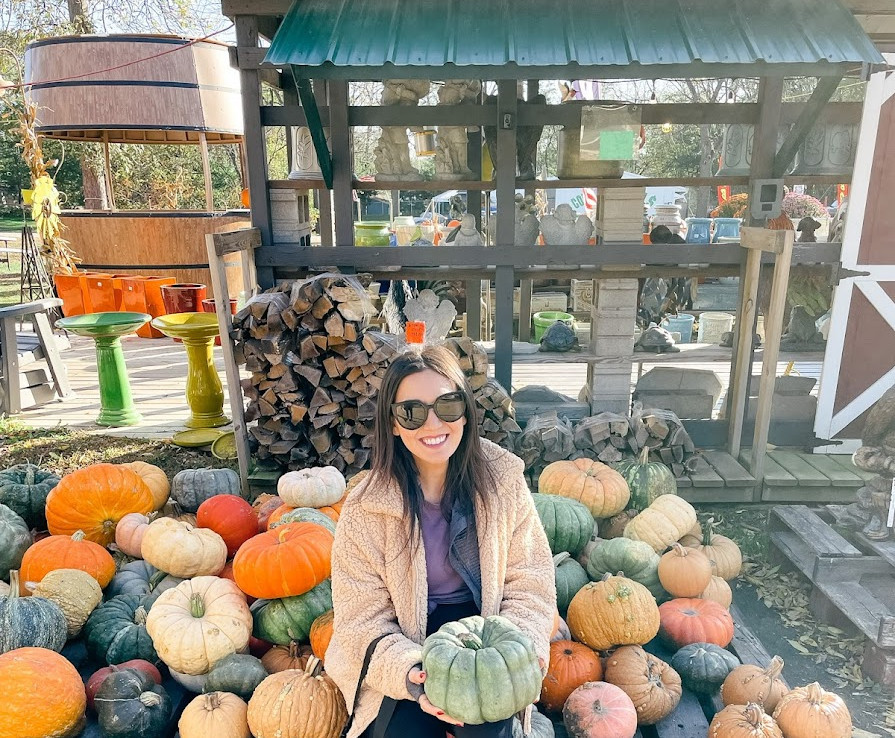 Events & Recreation: Fall & Winter Fun in Pepin County
Here are a few recommendations to get you started with planning the perfect fall and winter trips throughout Pepin County.
Pepin County, WI (September 2022): Throughout the fall and winter seasons Pepin County is the perfect place to find fun community events, fill your social calendar, and spend time outdoors. You may have to change up your attire, swap out your outdoor gear, and find a warm, comfortable pair of boots, but Pepin County will provide you with the rest. With events, a variety of outdoor recreation, and fun for all ages, Pepin County is the perfect place to be this fall and winter to come and enjoy the colder months of the year.
With so much to discover, and busier schedules with schools starting back up for the kids, here are a few recommendations to get you started with planning the perfect fall and winter trips throughout Pepin County.
Before it gets too chilly out and you have to break out the heavy winter coats, hats, and boots, Pepin County has some great September and October events to help you ring in the fall season.  Fall Fresh Art Tour is a Pepin County fall favorite that takes place semi-annually, first during the spring and then during the fall is the This tour takes visitors down the scenic backroads of Pepin County during the month of October for a self-guided tour of home art studios and galleries throughout the Pepin, Pierce, and Buffalo County countryside. Each artist who calls this area home will have stories to tell and inspiration to share, as well as pieces of their work. You will find the tour includes 23 different sites and winds through the picturesque fall scenery of Wisconsin, making the drive just as enjoyable as the various sites.
The Pepin Country Stop is another Pepin County fall favorite for visitors and locals alike. The road stop features fresh seasonal produce, patio furniture, home decor and gifts, gourmet foods, and much more. The store is a great place to stop and do some shopping any season of the year. But it is especially great for fall to grab some sweet corn, mums, pumpkins, and fall decor.
When November rolls around, Pepin County makes up for the new crisp autumn bite in the air with a range of warm, welcoming community events. November 4th through the 6th is Women's Weekend in Stockholm, Wisconsin. Women's Weekend is a fun event for women everywhere with 3 days of live music, special deals at shops along the river, a wine tasting event, brunch, and much more. November is also the month of the Pepin Nouveau, when local winery Villa Bellezza releases their first wine of the season. The event will be held outdoors on November 17th in the winery's beautiful pavilion. Visitors can join them for complimentary food, the first taste of the wine, and purchase some Nouveau for your holiday celebrations and gifts.
A final popular Pepin County November event can help you ring in the holiday season with family and friends. Durand Dazzle Days are held in Durand, Wisconsin the Saturday after Thanksgiving, November 26th. The fun, holiday-themed festival features a parade, concessions, raffles, kids' activities, a craft show, vendors, pictures with Santa, and more to help you prepare for the holiday season. Besides community events, visitors to Pepin County can fish, hike, bike, and camp all fall long to get their fill of outdoor adventure in the colorful fall scenery before the snow falls. There are parks, campgrounds, and outdoor areas to discover throughout the county.
During winter and the holiday seasons, Pepin County goes all out with its celebratory events, making it a great destination for December travels and holiday getaways. Throughout the month of December the first three Saturdays in Stockholm, Wisconsin are used to celebrate and honor God Jul, a holiday tradition based on Swedish heritage. Each Saturday features a different theme including A Swedish Christmas, A Holiday Market, and Fire of Stockholm. The God Jul celebrations are family-friendly and a great place to get into the holiday spirit!
Besides events, Pepin County is a great place to visit during the winter for outdoor recreation. Snowmobiling is a popular wintertime activity throughout the county, meaning there are plenty of groomed trails that can help you get out and spend some time in the snow. Ice fishing is another common pastime.
Destination Marketing Organizations Grant Program
The purpose of this program is to provide tourism promotion and tourism-development organizations assisting with restoring economic activity in Wisconsin following the COVID-19 pandemic. Funding for this assistance was provided to Wisconsin by the federal American Rescue Plan Act of 2021.
Media Contact
LeAnna Bender
Administrative Outreach Specialist
Pepin County Land Conservation and Planning Department
Phone: (715) 672-7242 x 146
https://visitpepincounty.com